Mega Designer Academy
The only place you need to be to learn graphic design from scratch to a professional.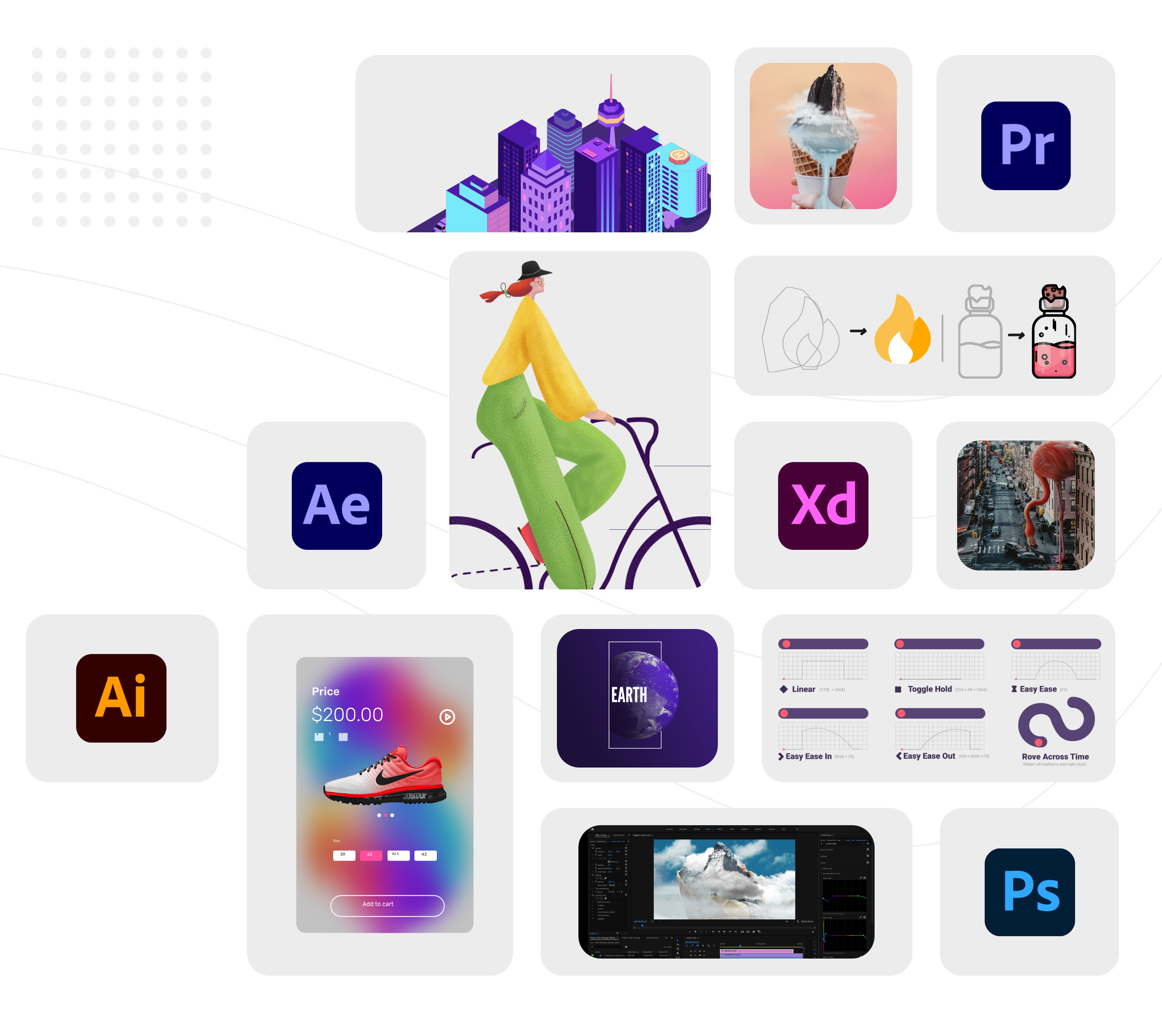 Get ready to take your absolute beginner skills into professional skills
that big clients would love to pay for!
Want to learn Graphic design, Motion Graphics, UI/UX design and Video editing from scratch - Then you are in the rightest place on the internet.
Join more than 175K students around the world, who are creating artworks like the ones below/side
Students start as beginners and end up creating artworks and animations like these. Click here to see more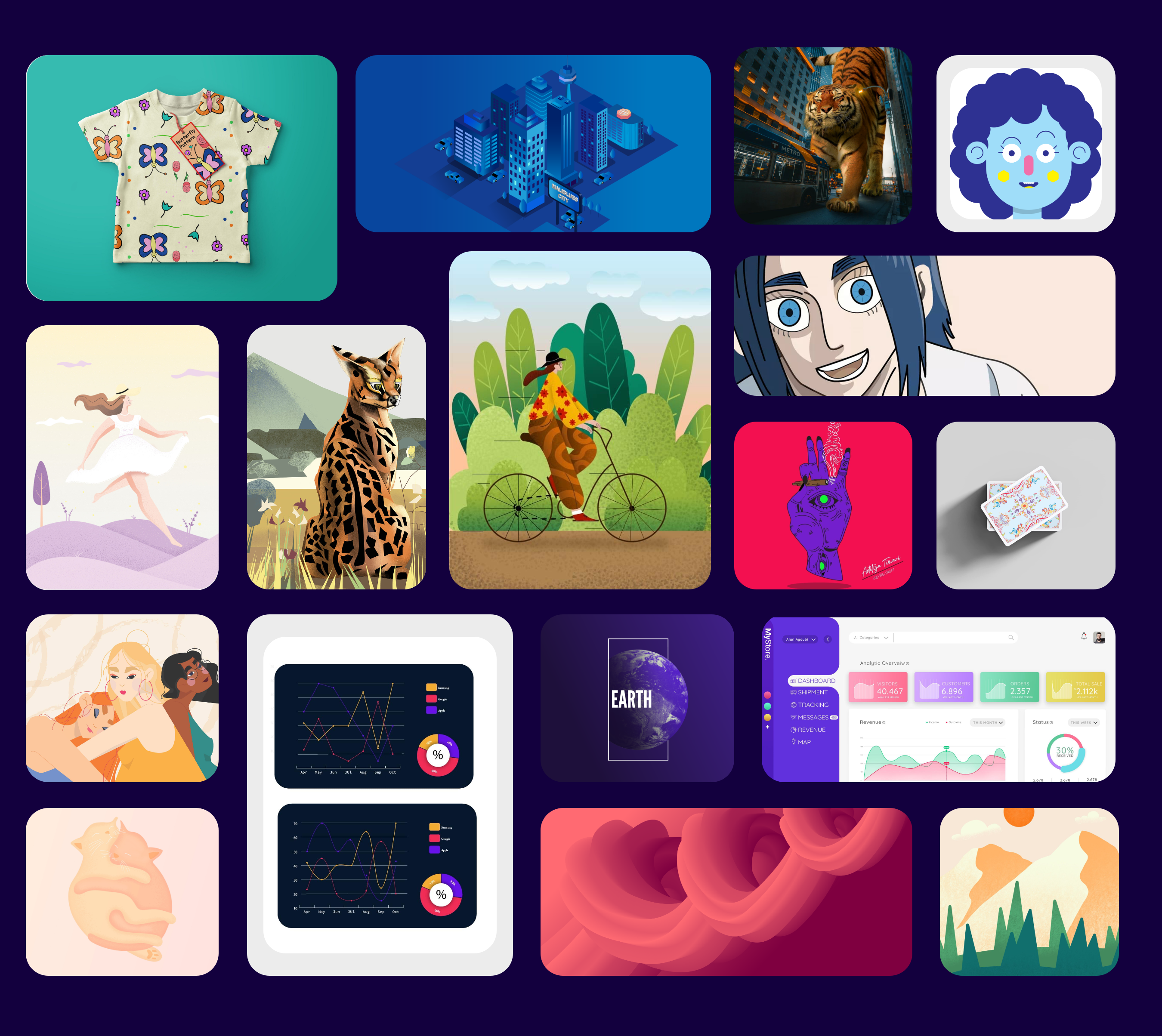 Top companies trust our courses and offer them to their employees
Through our third-party partner, our courses have been picked by large companies like Apple, Netflix, Box and other businesses worldwide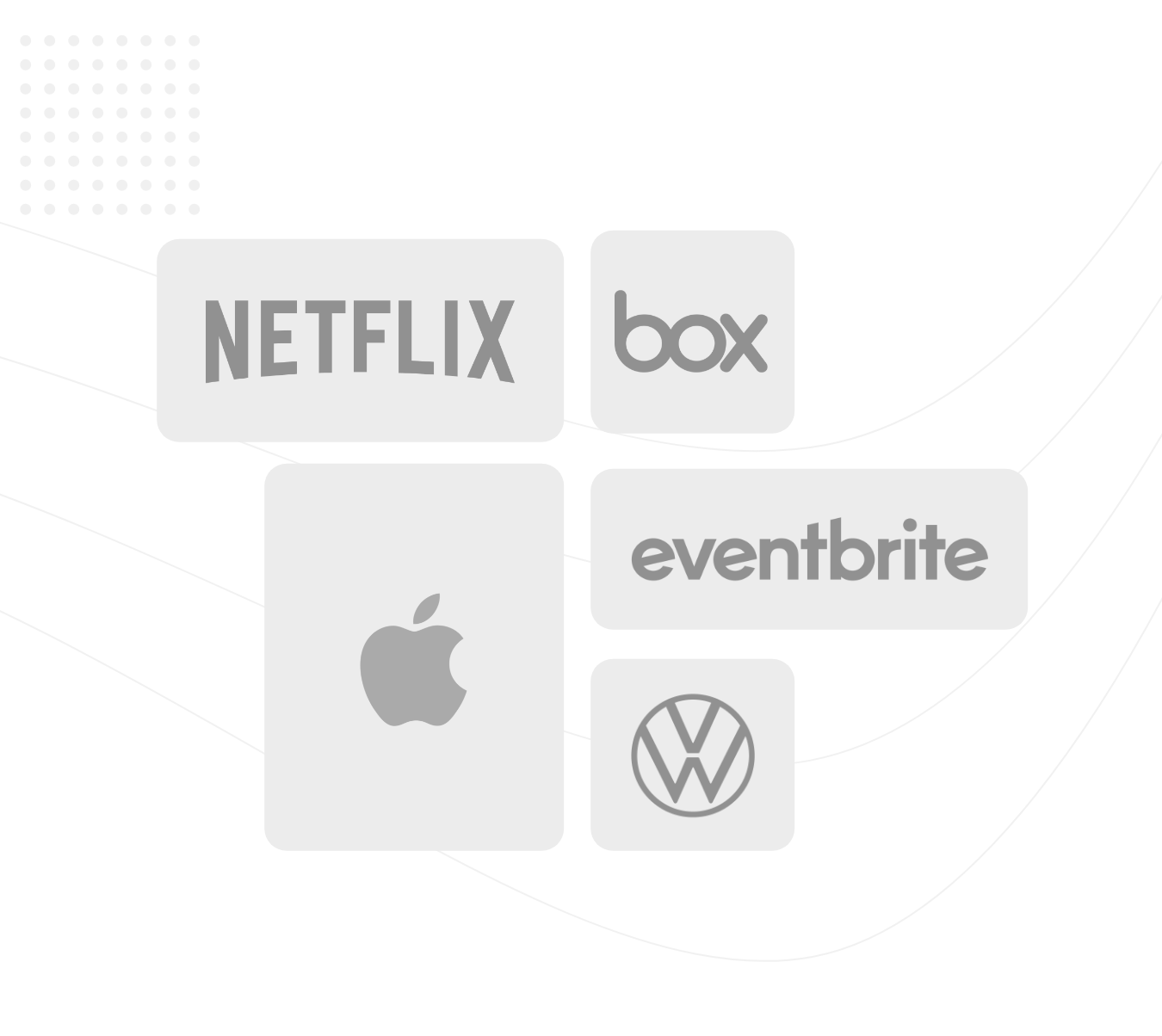 Students all around the world are extremely happy about our courses
Click here to see hundreds of reviews from our students, check them well and then make your decision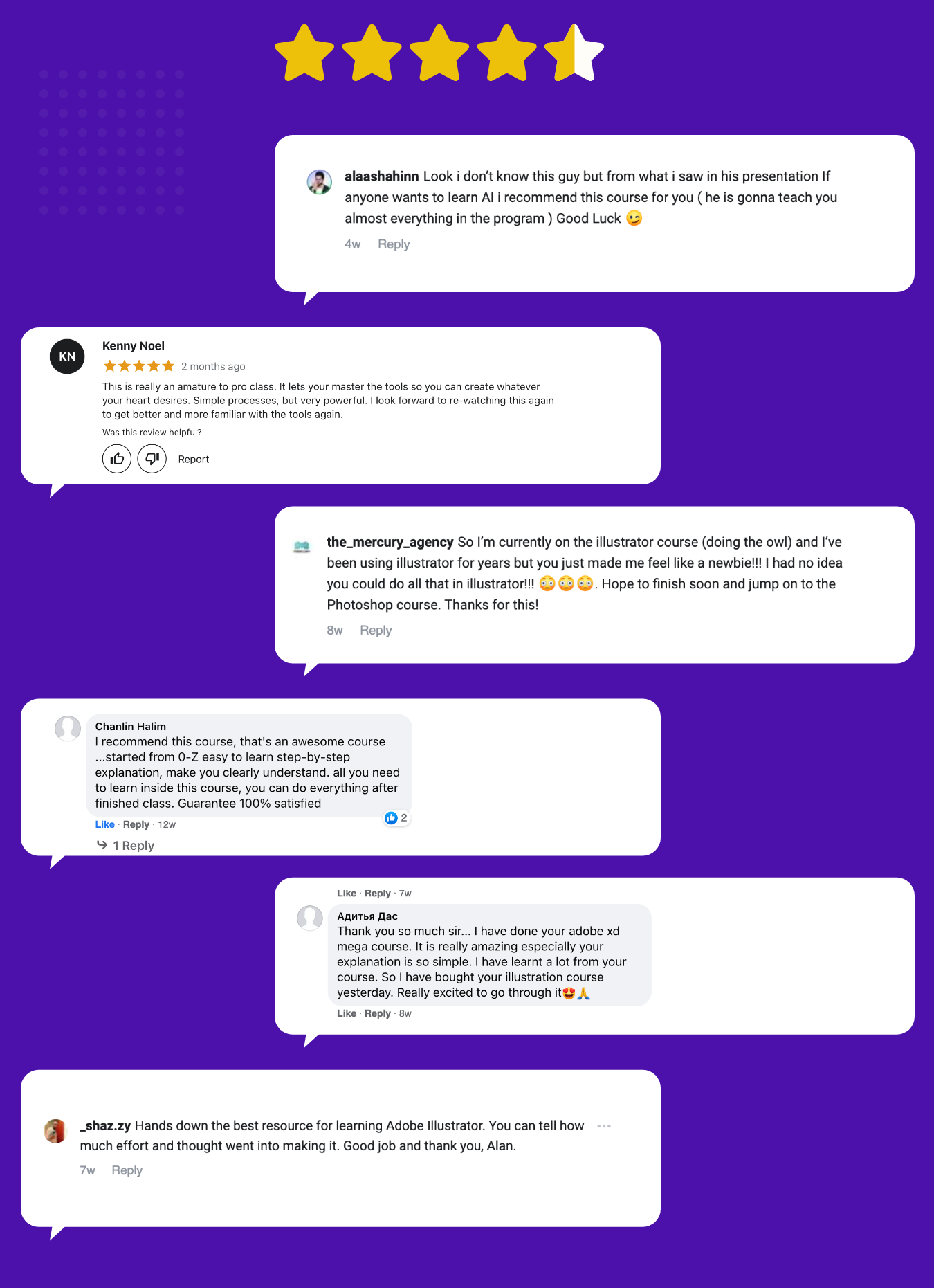 Why do big companies choose our courses over others?
Well, the answer is simple, our courses are made with love and passion and we have put our 13 years of experience and knowledge into it.
And wait something more important! We are coming from exactly where you are today
13 years ago just like you, we started to learn graphic design online, and we know exactly what you are going through now. You are probably lost and don't know where to start or you already started watching some tutorial videos on youtube but you are overwhelmed and gave up a couple of times. This happens when you don't have a correct curriculum/way to learn, and because of that a big number of beginners never make it and give up. We have been through it all and we know exactly what a beginner needs to start from scratch to a professional level, and thats why we decided to create our Mega Designer Academy.
In this academy, you will get access to 5 courses. Adobe Illustrator Mega Course 18 hours, Adobe Photoshop Mega course 18 hours, Adobe After Effects Motion Graphic Beast 9 hours, Adobe XD Mega course 8 Hours, Adobe Premiere Mega Course 9 hours. In addition to that, you will get access to more than 180 Graphics templates as a bonus.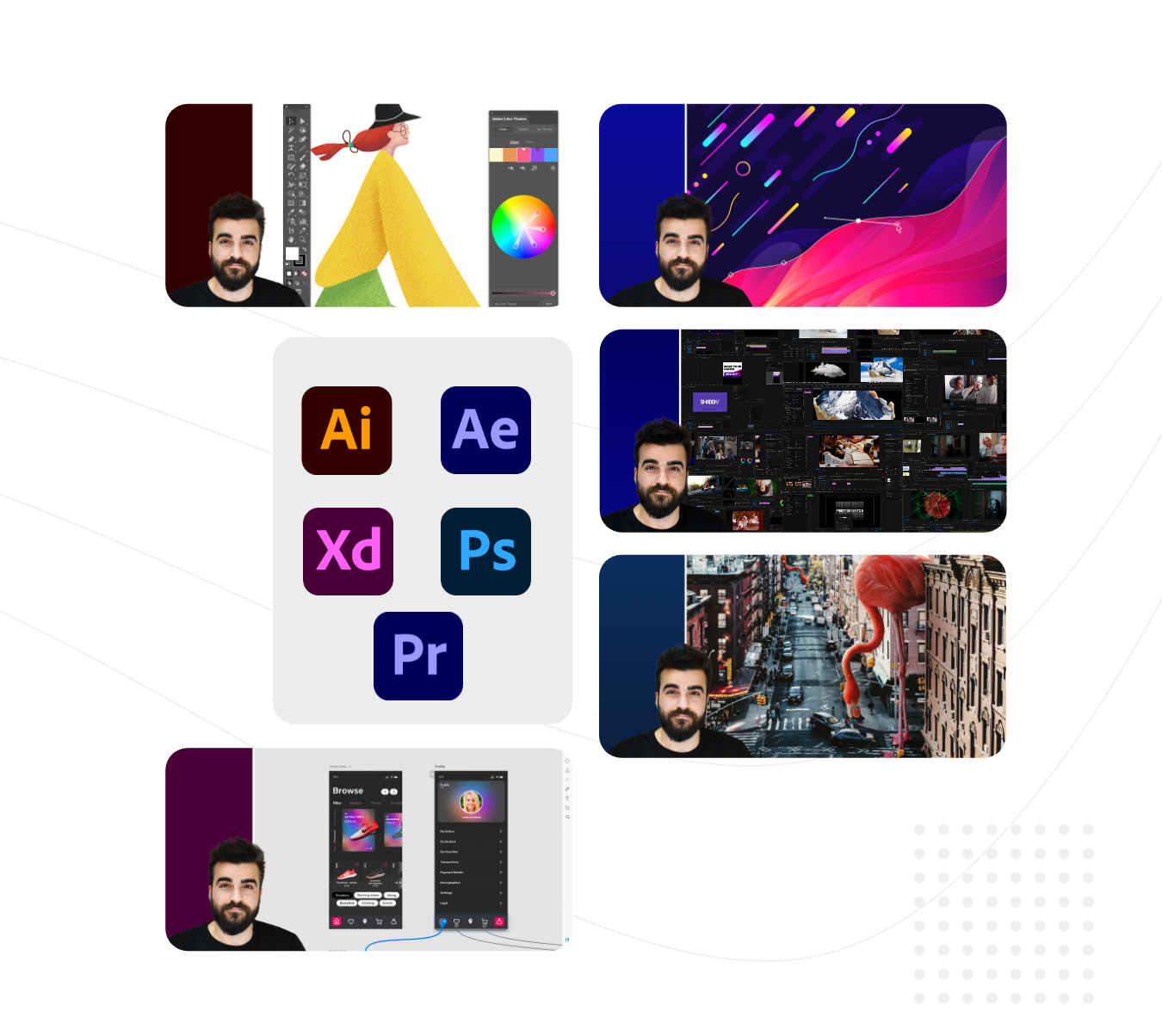 All our courses are carefully designed to address all your needs as a beginner
Each course is divided into two parts, the first part is the basic part, it is where I teach you all the basics and details on how to use the software with many outstanding homework and exercises. Then we have the advanced part, in this part, I show you how to use the tools you learned in the basic part as a professional designer. By the end of each course, in addition to mastering the software, you will end with a collection of pro artworks of your own that you can add to your portfolio and start getting jobs.
This and many other benefits ...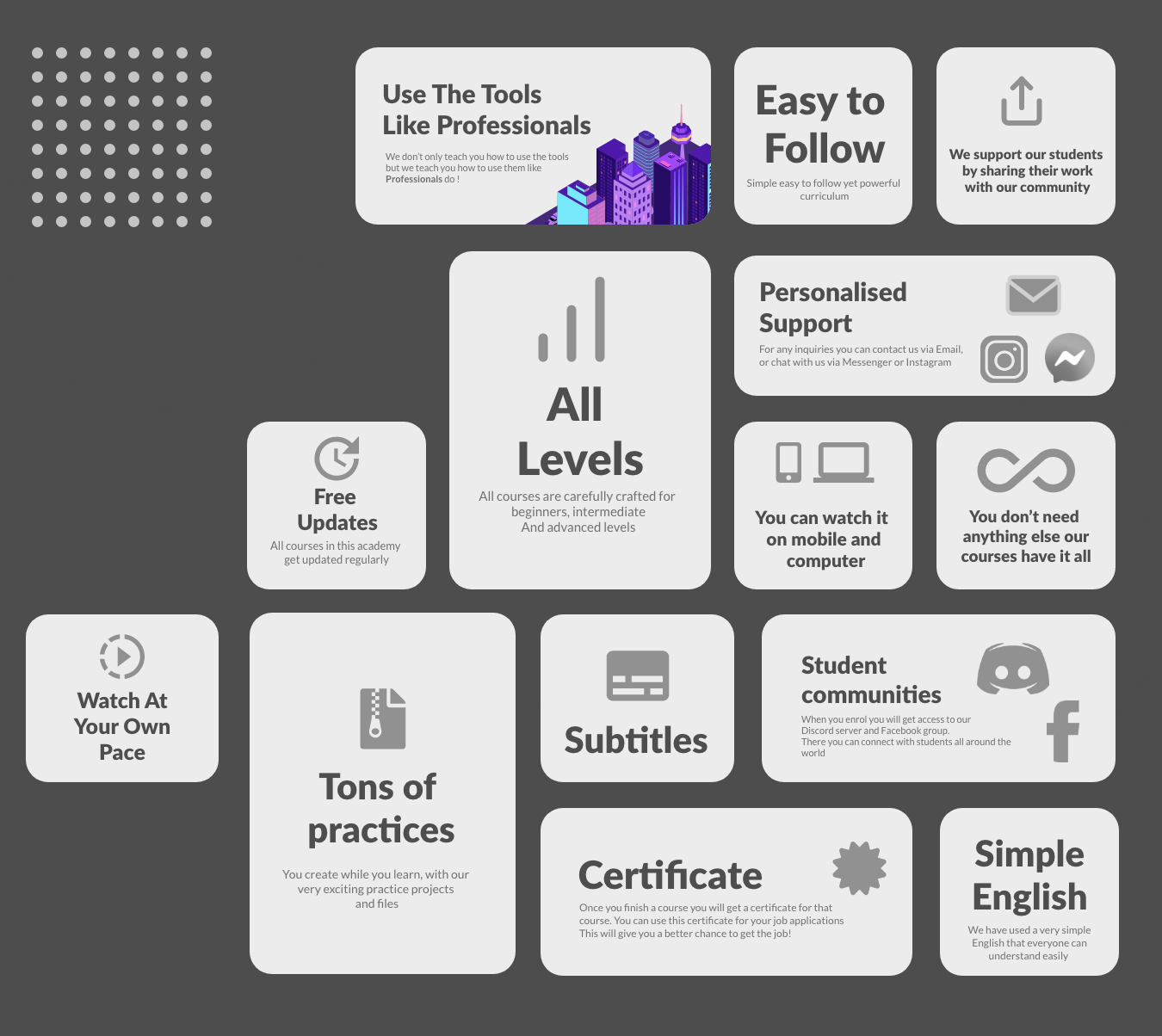 Courses Included in this Academy + Bonuses
Click on each of them to see what is inside in details
Bonus, more than 180 Graphics Templates
Worth $80 for free
When you join the Designer academy you get two packs of graphics templates as a bonus for free. More than 180 Graphic templates, titles and Instagram graphic templates for, Adobe Premiere, Photoshop, After Effects and Canva.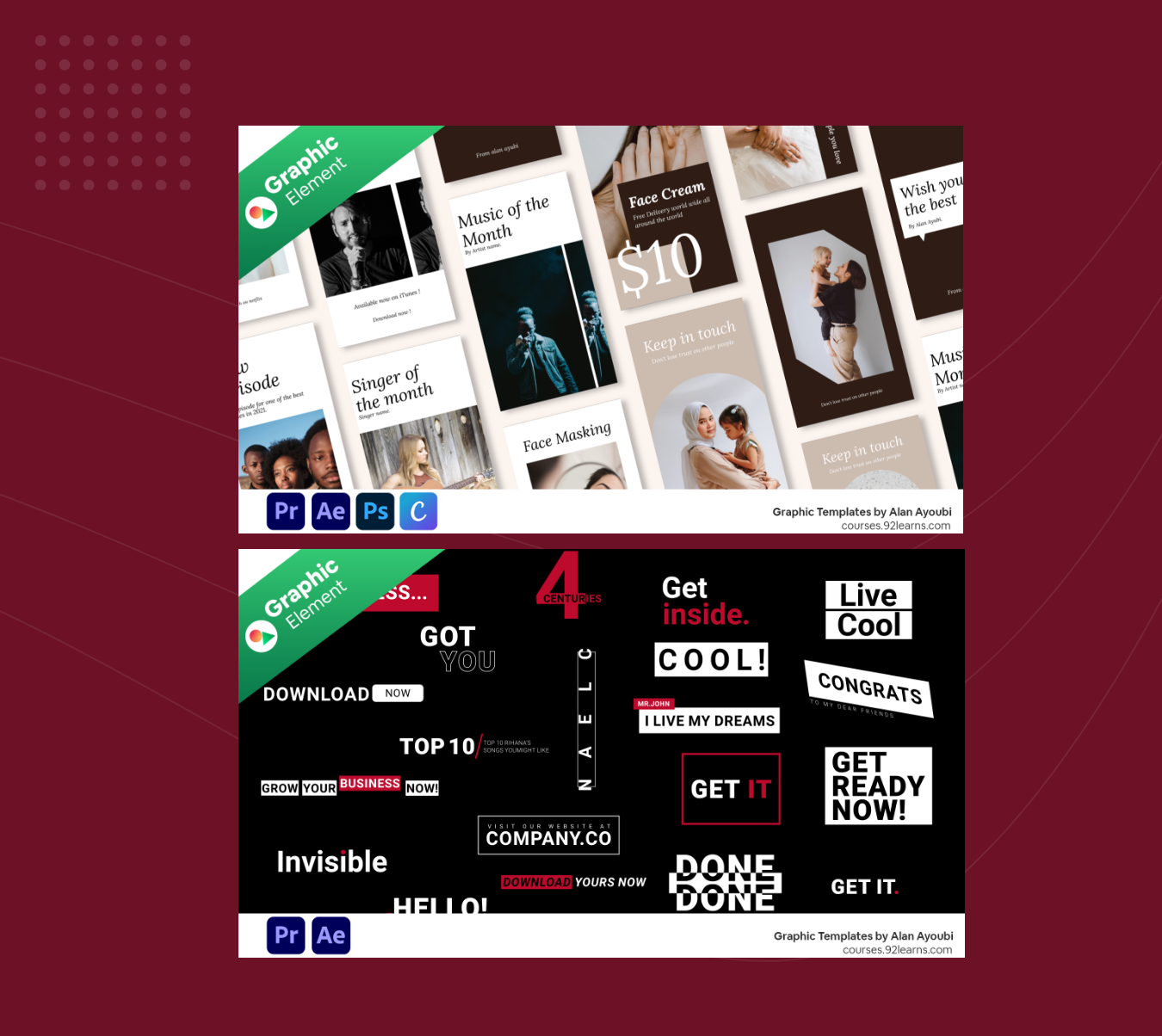 Now About the Creator of this Academy


The Mega Designer academy is created by Alan Ayoubi, a self-taught motion graphic designer and photographer with 13 years of experience. The vision of the online course on this website was inspired by Alan's own journey of learning design and photography on the internet. All our courses are designed with students in mind. Just like you now, once Alan was a beginner and needed to start somewhere, he totally understands how hard it is to find the right way to learn design, the internet is full of video tutorials that can make you overwhelmed easily, for him it took a lot of time and researches to get on the truck. Now 13 years later, he has gone through it all and he knows what exactly a newbie needs to start, not just start! To start and work as a professional designer. For that, he has built his courses in a way that will take a beginner to an advanced level step by step. All our courses are designed with Intermediate and advanced level designers in mind too. Alan Ayoubi or I can say (I am :) now based in Amsterdam, the Netherlands doing my Masters in Digital Design.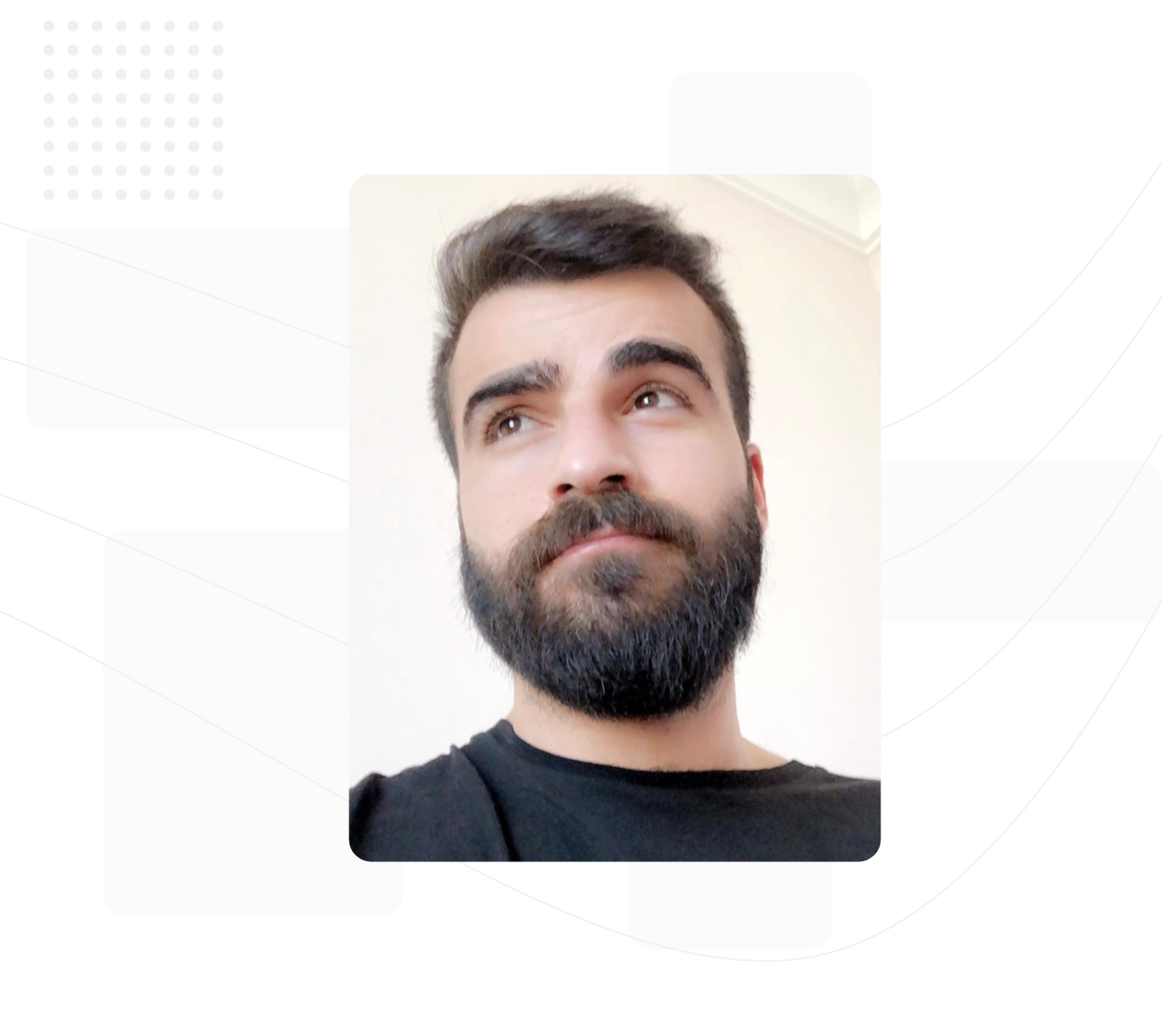 Frequently Asked Questions
When I will get access to the courses?
After your purchase, you will immediately get an onboarding email that will instruct you to set up your account, after you set up your account you will have access to your courses under the My Courses menu.


What will I do if I have a question?
Once you enrolled you will get access links for our discord Channel and Facebook Group. There you can ask questions and share your progress with thousands of students all around the world.


Will I have lifetime access to the courses?
If you paid for a lifetime plan, yes you will have the courses forever and you will get free updates regularly.
Is there a Certificate?
Yes, all our courses come with a certificate, but you need to finish all the lessons of the course to be able to obtain it.
Can I use this certificate for the job interviews?
Yes definitely, our courses are known internationally and thousands of people and organizations are using them.
Can I use the artworks I learn in the courses in my portfolio?
Yes, you can use them, in fact, the aim of our courses is for you to build a strong portfolio and get jobs in future. But we recommend you to add your own touches to the artworks so you have something unique and different from all other students.
How your courses are used by Apple, Netflix and other big companies?
Well, this is a question we know that many students will have in their minds. Aside from selling our course here, we have also collaborated with some other private companies that do market and distribute our course to companies and organizations. This is how our courses reached Apple, Netflix, Box and many other international businesses.
Do I get resource files?
Yes, You get everything we use during the courses
Will I be able to work as a graphic designer after the courses?
If you finish all the courses and practice good, you will definitely be able to take freelance and jobs in the field. Not only graphic design, but you will also learn Animation, and video editing and Photo Editing.
How can I make passive income or sell my work online?
In the Photoshop and Illustrator courses, we have sections about selling and working online as graphic designers. So Yes we thought of this as well.
Can I work with you?
Yes, you can join our referral program, with each sale you bring to our platform you get 30% of the profit. If you want to join you will need to contact us via Email


Have questions or issues?
Talk to Alan directly
Check your inbox to confirm your subscription