Top companies trust our courses and offer them to their employees
Through our third-party partner, our courses have been picked by large companies like Apple, Netflix, Box and other businesses worldwide

Join our growing community of future designers and illustrators 
75% Off on all pricing plans
Pay $25 Instead of $100 for 6 months of access. Pay $35 Instead of $140 for lifetime access.

$160 For all courses
Get all our courses for only $160. If you want to be an all-round designer and content creator don't miss it

Take your absolute beginner skills into professional skills
that big clients would love to pay for!
Learn Graphic design, Motion Graphics, UI/UX design and Video editing from scratch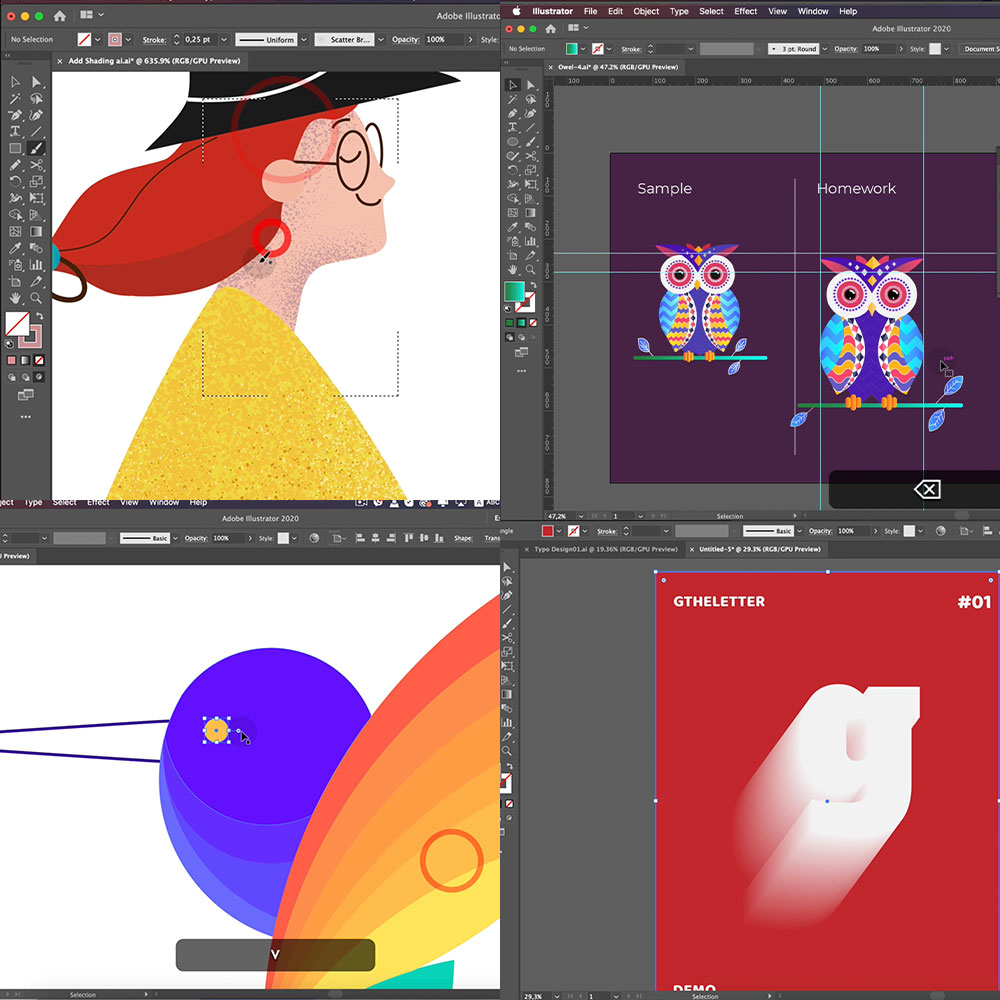 First | Master the Fundamentals of illustrator
It consists of 8 Sections, This basic part is just like a master class, in this part I will teach all the details you need to know to start using illustrate confidently. Basic does not mean you are not going to make interesting stuff, in this part, you will be creating a dozen of interesting artworks using what you have learnt.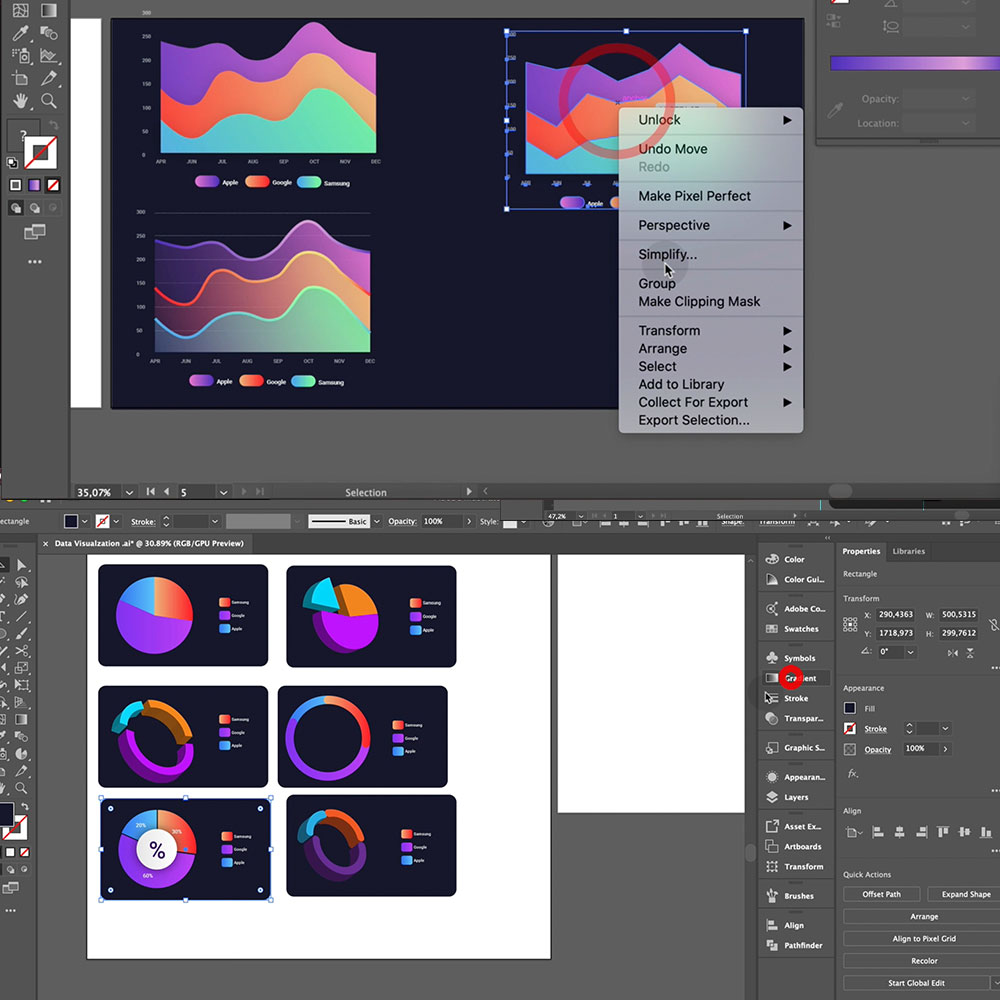 Data Visualization
In this section I will show you how to create clean & modern charts. I will show you how to connect a spreadsheet to adobe illustrator and then will show you how to turn boring charts to an exciting and eye-catching charts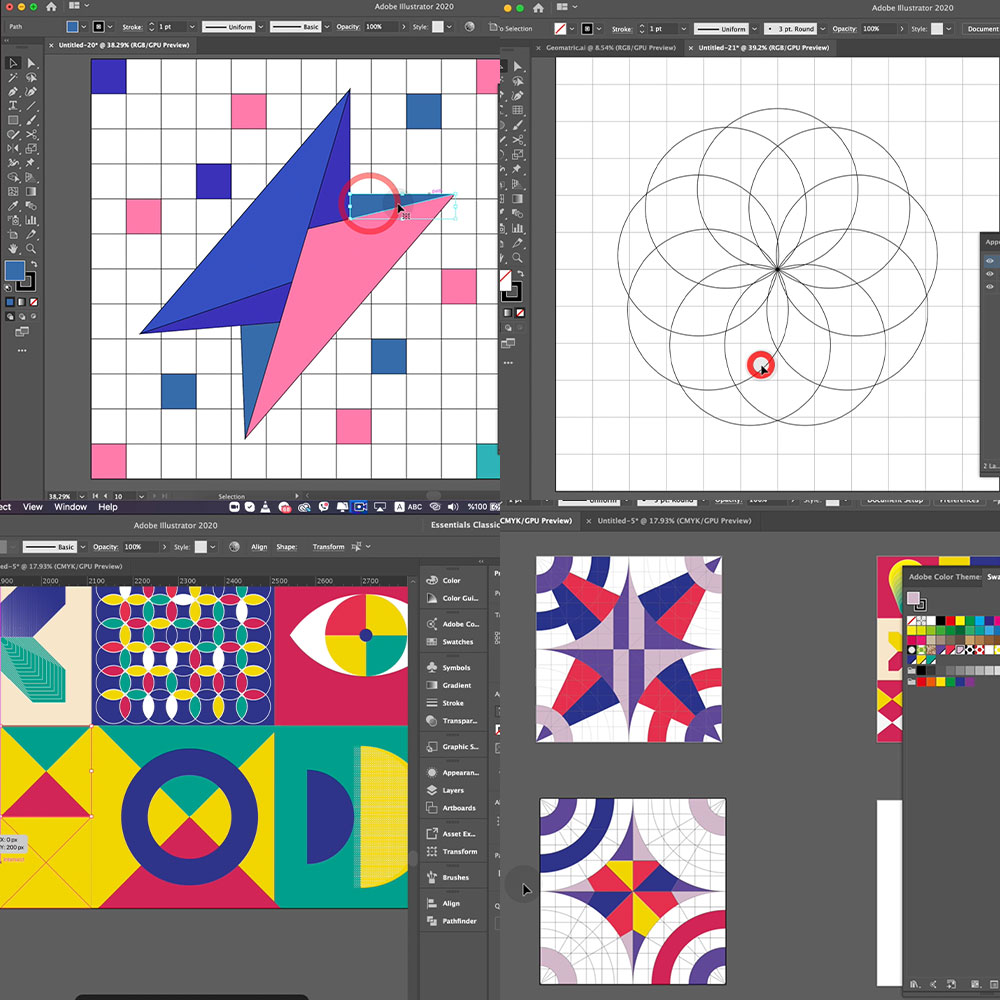 Geometric
In this section, I will show you how to create different types of grids and then how to use them to make beautiful abstract geometric artworks.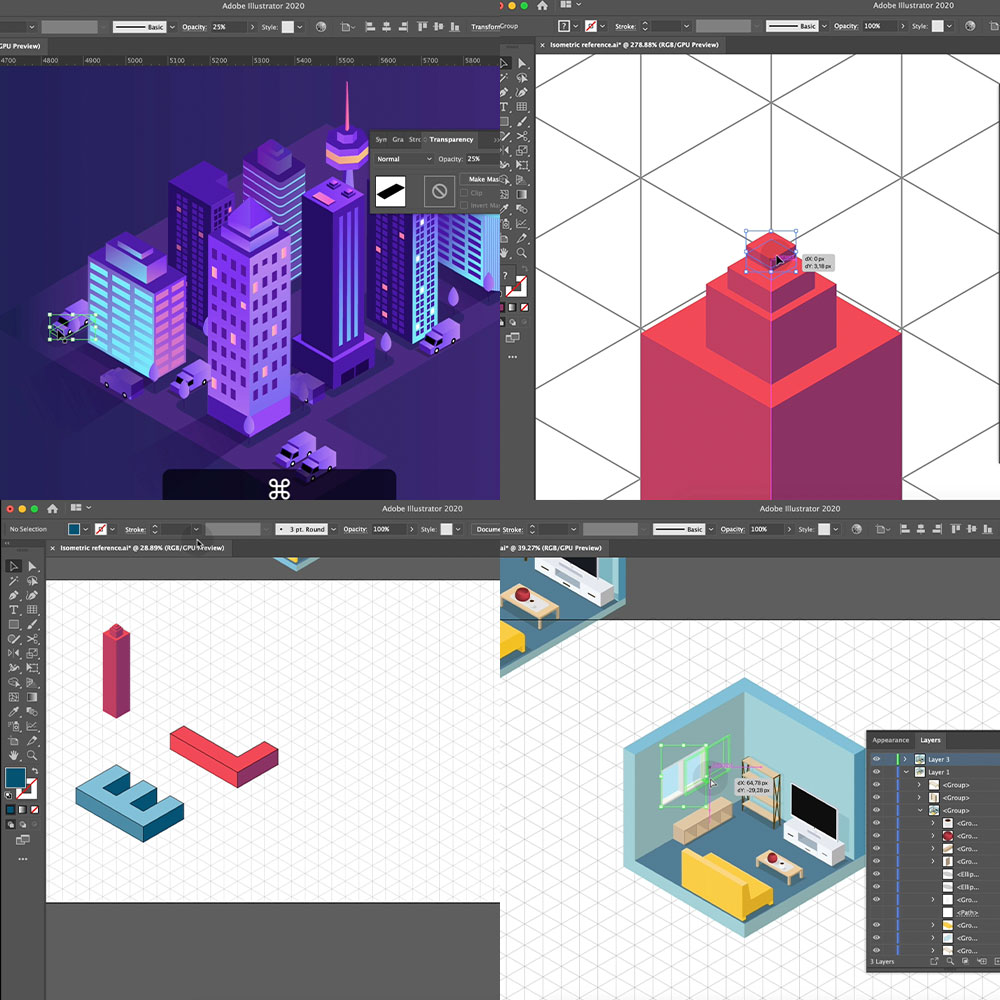 In this part, you will be learning the basics of isometric and 3D and then together we will be creating an Isometric home and an Isometric futuristic city.
Pattern Making
In the pattern section, I will show you step by step how to use your doodles and artworks to create beautiful patterns and make them ready for print.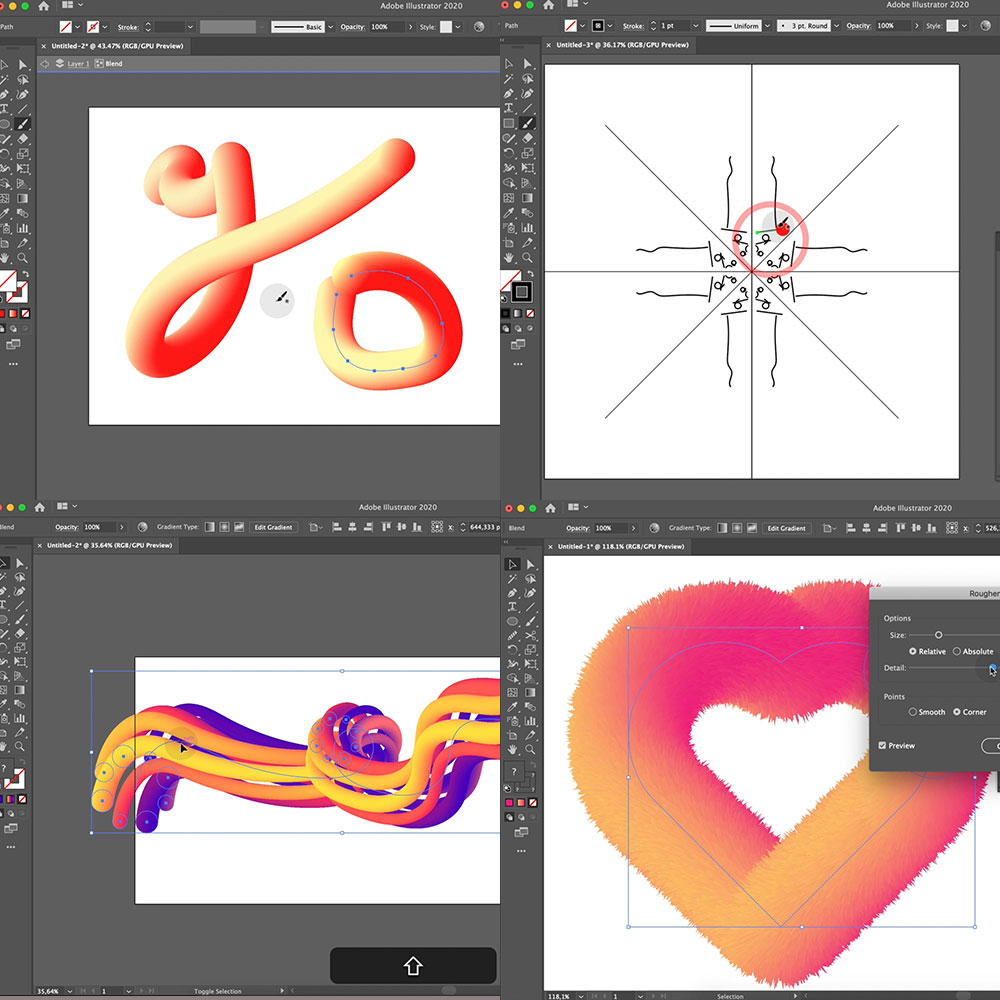 Blend and Symmetrical Drawing
Then in Blend and Symmetrical section, I will teach you how to set up your Illustrator project for symmetrical drawing, with this setup you will be able to create beautiful mandalas and other precise artwork. Then I will teach you how to use blend mood to make eye-catching 3D liquid gradient lines. And then I will show you how to apply it to any path. This is a very fun section you should not miss it.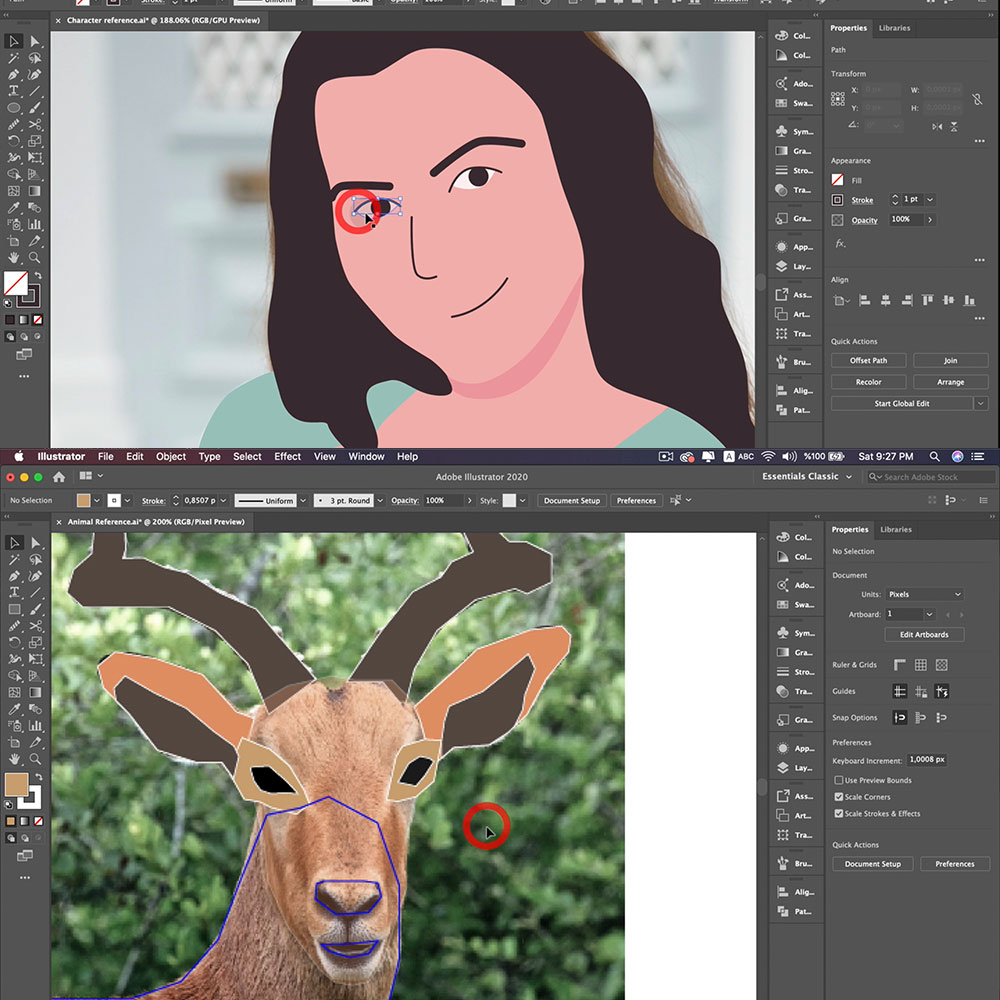 Drawing From Images
Drawing using photos, in this section I will teach you tips and tricks on how to draw from a photo, we will be creating two artworks from photos.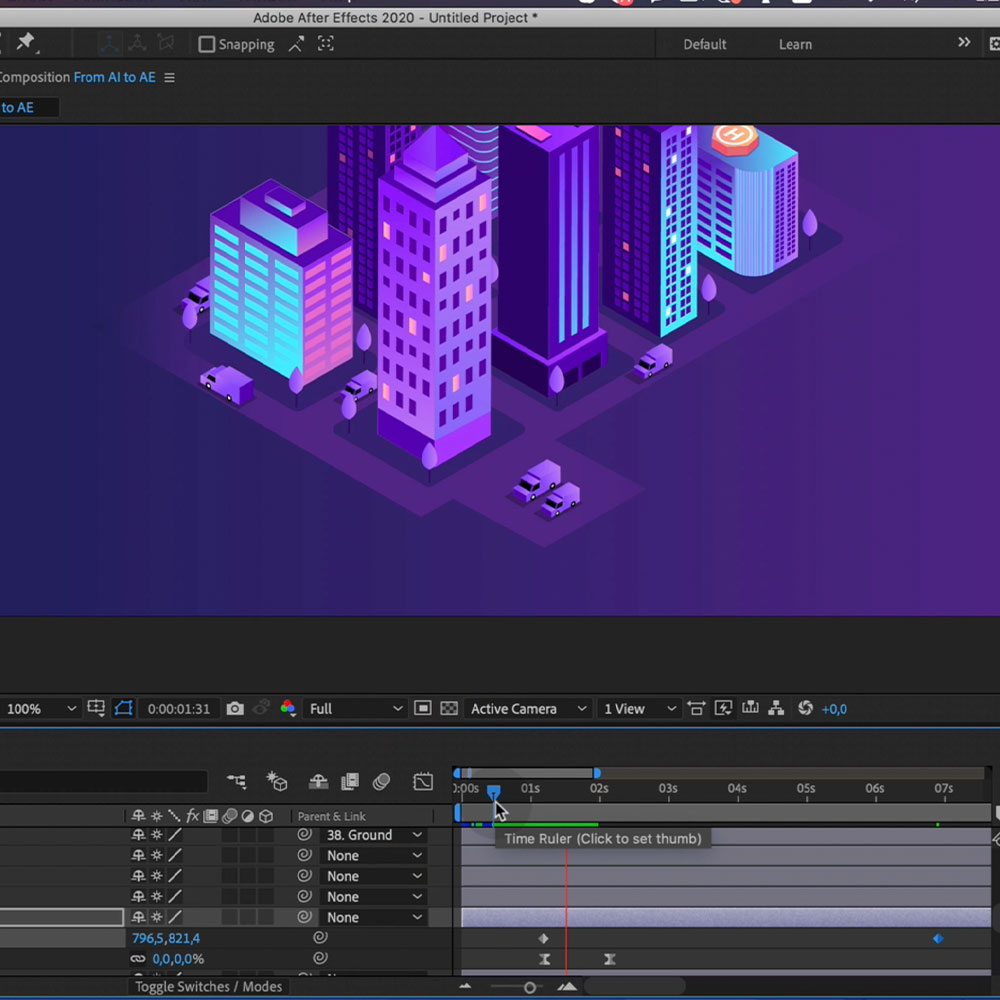 Prepare Your Project for Animation in Adobe After Effects
And the last section will be a bonus, I will teach you how to prepare your project for animation in Adobe After Effects, we will prepare a project and we will animate in After Effect. If you want to learn animation I have a course that covers everything about animation and After Effects make sure to check it.
Thousands of students around the world are extremely happy about our courses.
Check some of the reviews we got on this course. Click here to see more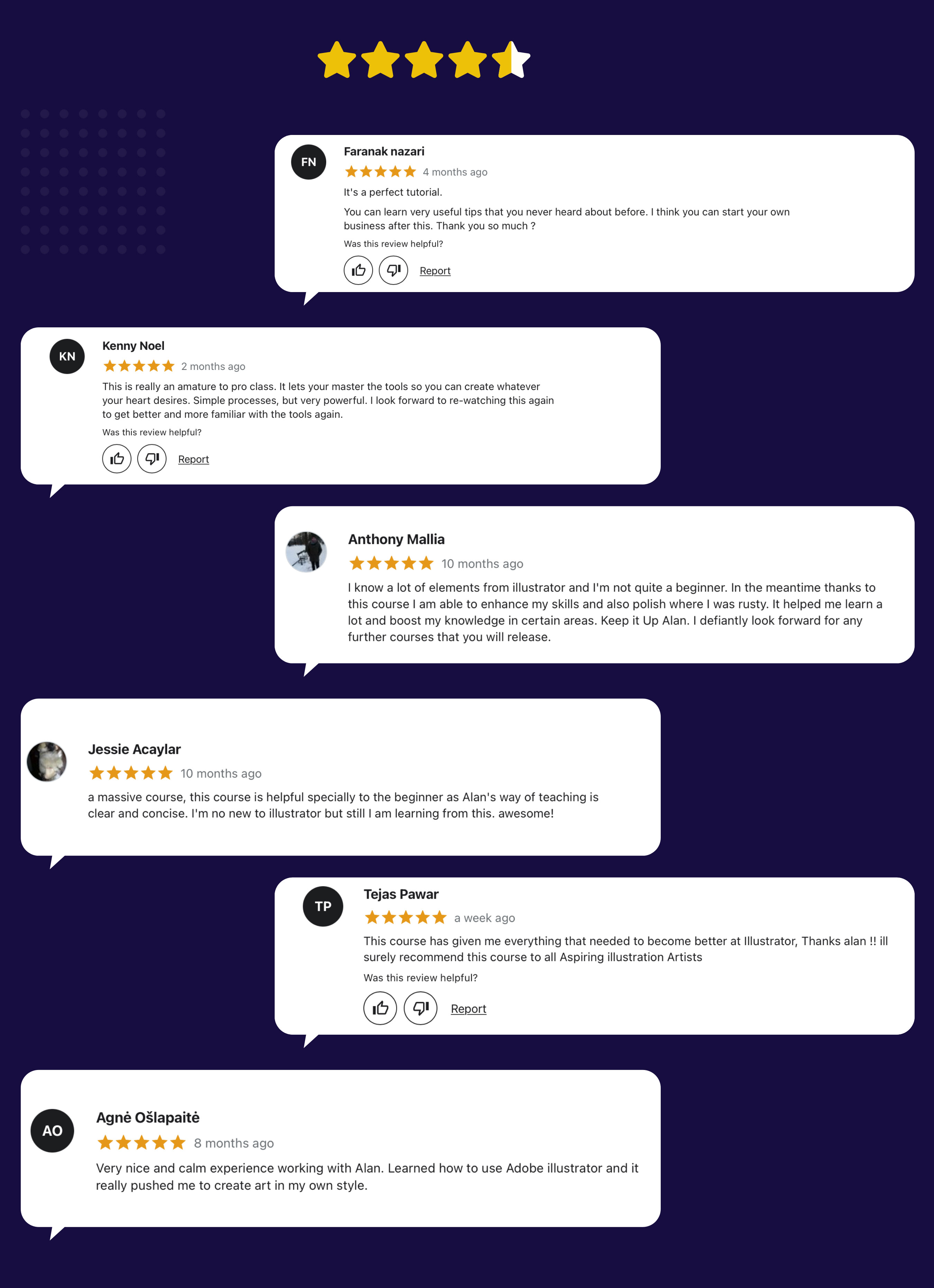 Here are some of our students work
They started as absolute beginners and end up creating artworks like these.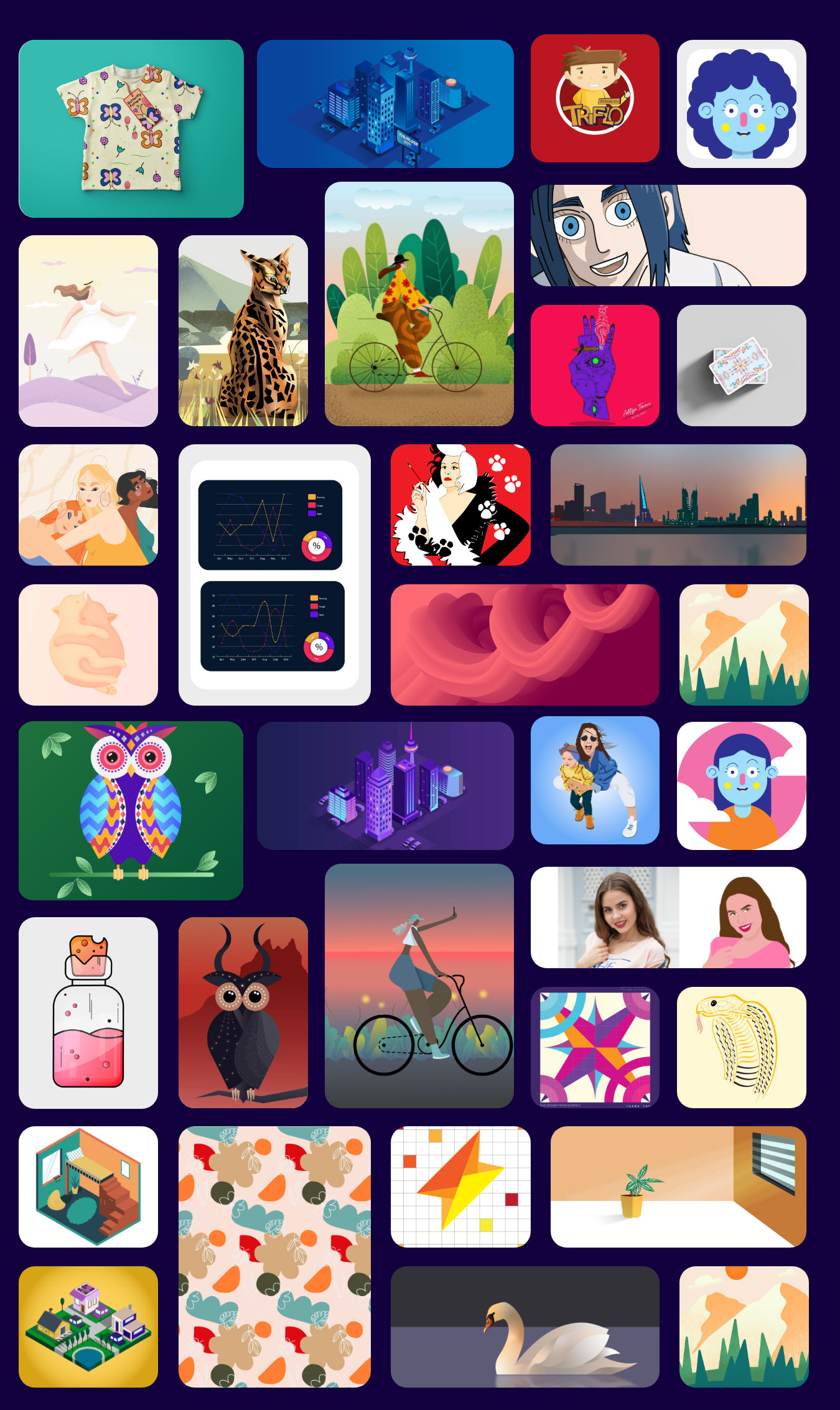 Join our growing community of future designers and illustrators 
75% Off on all pricing plans
Pay $25 Instead of $100 for 6 months of access. Pay $35 Instead of $140 for lifetime access.


Frequently Asked Questions
When I will get access to the courses?
After your purchase, you will immediately get an onboarding email that will instruct you to set up your account, after you set up your account you will have access to your courses under the My Courses menu.


What will I do if I have a question?
Once you enrolled you will get access links for our discord Channel and Facebook Group. There you can ask questions and share your progress with thousands of students all around the world.


Will I have lifetime access to the courses?
If you paid for a lifetime plan, yes you will have the courses forever and you will get free updates regularly.
Is there a Certificate?
Yes, all our courses come with a certificate, but you need to finish all the lessons of the course to be able to obtain it.
Can I use this certificate for the job interviews?
Yes definitely, our courses are known internationally and thousands of people and organizations are using them.
Can I use the artworks I learn in the courses in my portfolio?
Yes, you can use them, in fact, the aim of our courses is for you to build a strong portfolio and get jobs in future. But we recommend you to add your own touches to the artworks so you have something unique and different from all other students.
How your courses are used by Apple, Netflix and other big companies?
Well, this is a question we know that many students will have in their minds. Aside from selling our course here, we have also collaborated with some other private companies that do market and distribute our course to companies and organizations. This is how our courses reached Apple, Netflix, Box and many other international businesses.
Do I get resource files?
Yes, You get everything we use during the courses
Will I be able to work as a graphic designer after the courses?
If you finish all the courses and practice good, you will definitely be able to take freelance and jobs in the field. Not only graphic design, but you will also learn Animation, and video editing and Photo Editing.
How can I make passive income or sell my work online?
In the Photoshop and Illustrator courses, we have sections about selling and working online as graphic designers. So Yes we thought of this as well.
Can I work with you?
Yes, you can join our referral program, with each sale you bring to our platform you get 30% of the profit. If you want to join you will need to contact us via Email




Check our other courses with the same 75%
discount
Check your inbox to confirm your subscription